Copyright 2021 by B. Kohler >All rights reserved<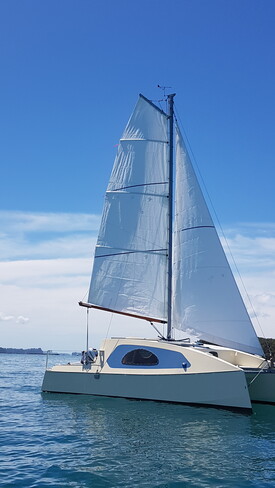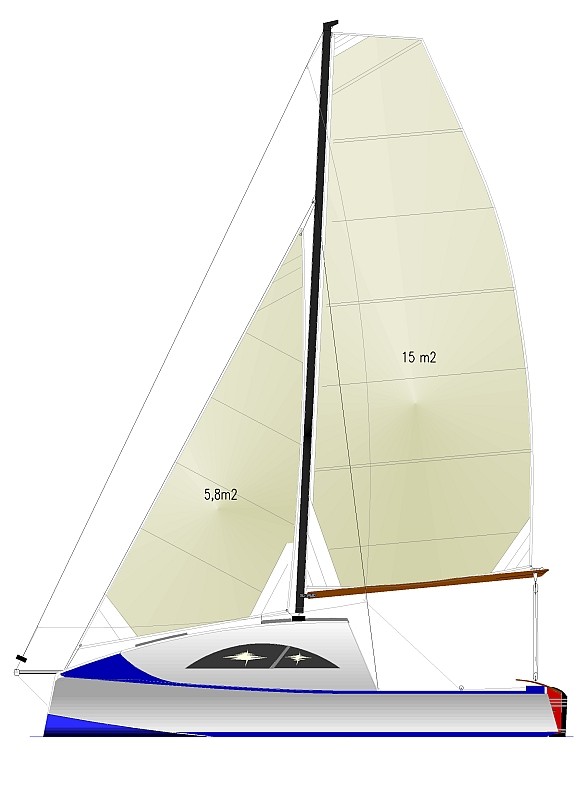 6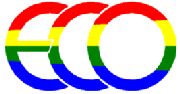 VIDEO
---
The ECO 6 is the next bigger boat in my ECOnomy series of catamaran designs.
The boat is a typical coastal sailing craft, whit a good turn of speed. The boat is only 0.5m longer as the ECO 5.5. For more stability the beam is increased to 2,84m This small increases result in over 20 % more room and related possibilities. The inside room is much bigger. The boat sports now an enclosed bath room which will special appeal to the lady's. A lot more stowage room. The height in the hulls is 1,64m and above the bridge deck (seating area 980mm). The boat will be perfect for a holiday trips.
Through its low weight the boat is facile to trailer to reach different destinations.
The plans show two rigs. A normal sloop rig and a single halyard Gunter rig. For owners who trailer the boat the short mast of the Gunter rig will be appreciated. By the way a good designed and build Gunter rig with the improvements I incorporated is as fast and is going to windward as good as a very good sloop rig. The boat has many more new features, like the transom steps and still transom hung rudders with automatic.
Of course, the boat is as easy to build as the ECO 5.5 in the (ply)wood/Fiberglass/Epoxy system.
Which makes the boat as maintenance free as boats built with any other system.
more


Push F11

---