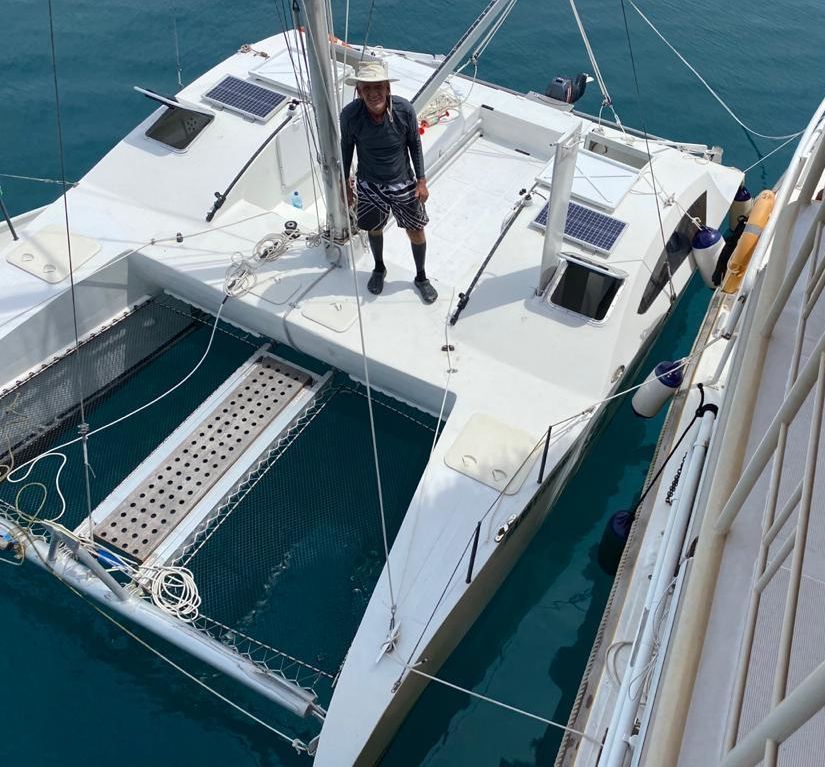 Specification

Loa /Lwl 7.50/7.75 m *
Beam 4.50 m
Draft (ex. Rudder) 0.30 m
Draft dagger board down 1.30 m
Weight empty approximate 750.00 kg
Weight max. CWL 1384 kg
Sail area sloop rig 28.60 m2
Sail area Wishbone gaff rig 27.60 m2
L : B ratio hulls 1: 9
B ratio hulls 46,66% effective
Outboard engine about 2 x 5 Hp
Electric drive 2 x 1.5 kW
* incl. rudder
Static righting moment 2.200 kgm


Plans US $ 280,-
Study plans US $ 15,-


Copyright © 2023 by B. Kohler
All rights reserved
more




---
---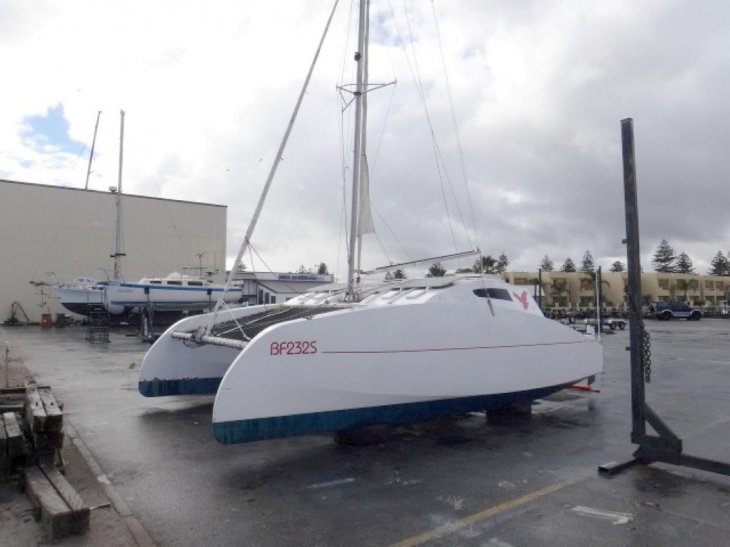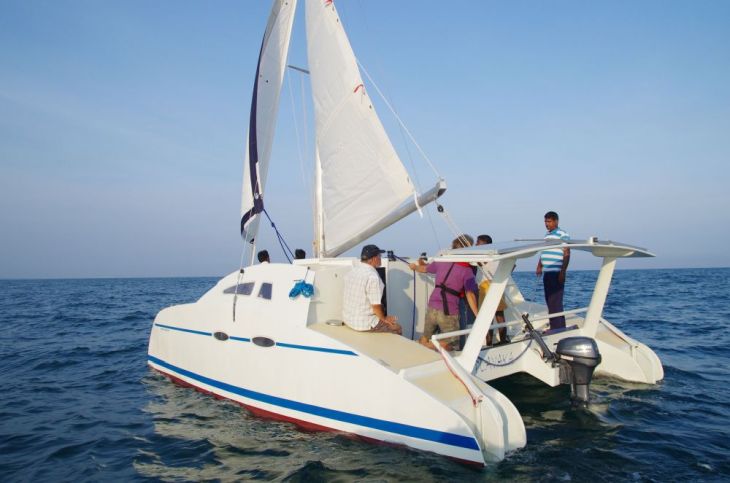 The ECO 7.5 is the logical bigger version of the ECO 5.5. But it is a total different boat. The hulls are multi chine designs.
For dimensions, see the specifications. The layout speaks for itself. The boat has proven to be a perfect boat for long distance cruising. The boat has proven to be a very good coastal cruiser.
Construction and design. Like all our designs, the boat is a (ply-)wood/glass /Epoxy construction.
The headroom in the hulls is 1.92 to 1.82m, where it counts.

Big storage areas (inside and outside) makes the boat a perfect boat for extended vacations.
The plans show two sail plans. The first is a conventional fractional rig. The wishbone gaff rig has a roller reefing jackstay for fast main sail operation (see next page). Engine choices, two outboard engines, each with about 5 HP, or a single center-mounted outboard.
---